Jobs
Home
Create Your Own Business Opportunity
If you like the idea of working for yourself, owning your own business and having career stability, but appreciate strong corporate support, look no further. Lubrication Engineers, Inc. has independent consultant and subcontractor positions available right now in the U.S. For these lubrication reliability sales positions, we are seeking sales professionals who would enjoy working with industrial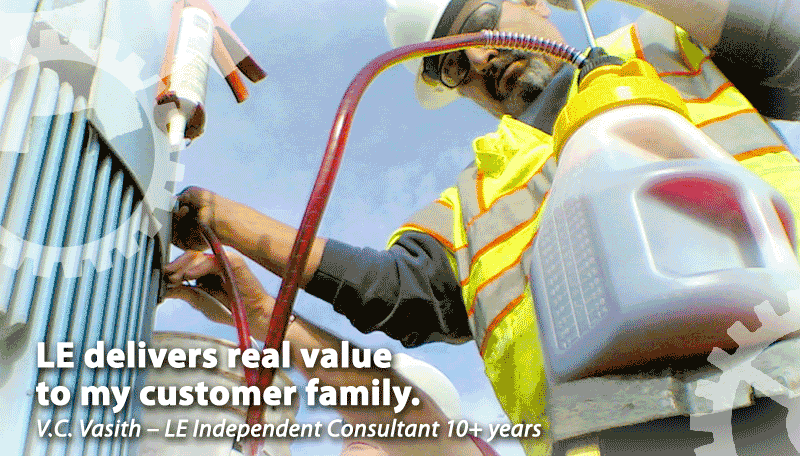 manufacturers and helping them with their equipment lubrication and reliability programs. If you have an interest in helping others, dealing with challenges, working hard and having unlimited earning potential, LE may be the right place for you.
At Lubrication Engineers, we value our independent consultants. Since 1951 we have relied on our independent consultant network to consult and provide value-added service and support to industrial customers. Many of our consultants have been with us for 10 to 20 or more years. In fact, longevity of our consultants and employees is an LE hallmark. Recognizing what a great opportunity LE offers, some of our consultants have brought family members on board as fellow consultants, subcontractors or successors to their businesses.
Discover the financial freedom and satisfaction of becoming an LE independent consultant. It's much more than a job; it's a career and a lifestyle.
World class training & unparalleled corporate support
Lubrication Engineers provides you the tools and support you would expect working for a large corporation, while giving you the freedom to run your business as you see fit. Successful LE consultants have built their businesses on this strong foundation of support and independence.
As an LE independent consultant, you can expect the following as part of our outstanding corporate support.
Two full weeks of training at our plant and R&D lab center in Wichita, Kansas
After the two-weeks of training in Wichita, you will be exposed to daily training via webinar through self-directed learning modules.
Multiple field training events will provide a practical hands-on learning experience as your develop your LE territory plan.
All sales tools and demonstration units will be provided upfront at no cost.
Ongoing assistance from our sales and technical services teams
Ongoing marketing and advertising support
Sales leads generated from our website
Customer invoicing, accounts payable and collections
Annual national sales meetings and recognition opportunities
Ongoing innovation and new product development, providing new opportunities every year to increase sales with new and existing customers
Uncapped earnings & minimal startup costs
LE does not cap earning potential. If you want to make serious life-changing money, you will have every opportunity to do so with LE.
More than 250 commissionable lubricants, as well as an entire line of LE reliability products, are available in our portfolio for you to sell.
We offer the highest commission rates in the industry, paid weekly.
Bonuses offered based on sales volume
Most importantly, there is little cost to get started.
We don't force you to carry your own inventory or to have your own warehouse.
Get rolling today with your new LE business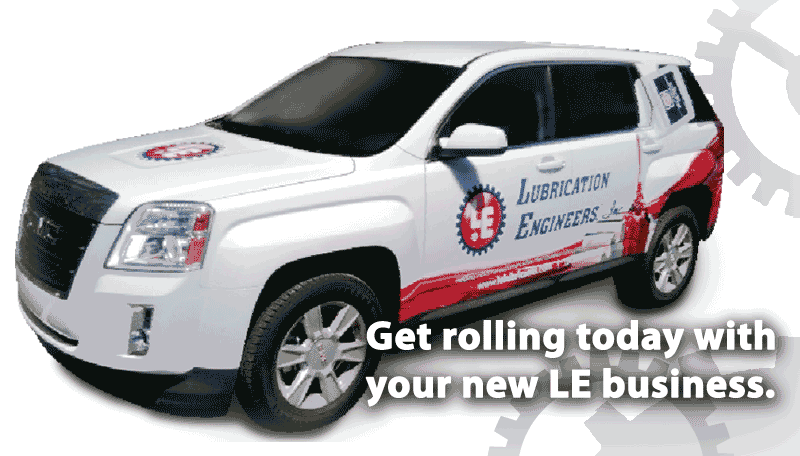 Now that you know what you can expect as an LE lubrication reliability consultant, it's time to take the next step. Check above to see what territories are available now and submit an application without delay.
As soon as we've reviewed your application, and should your background appear to be a fit with the LE business plan, we will be in touch to discuss your future with LE.